Japanese Room with Kitchen(Annex)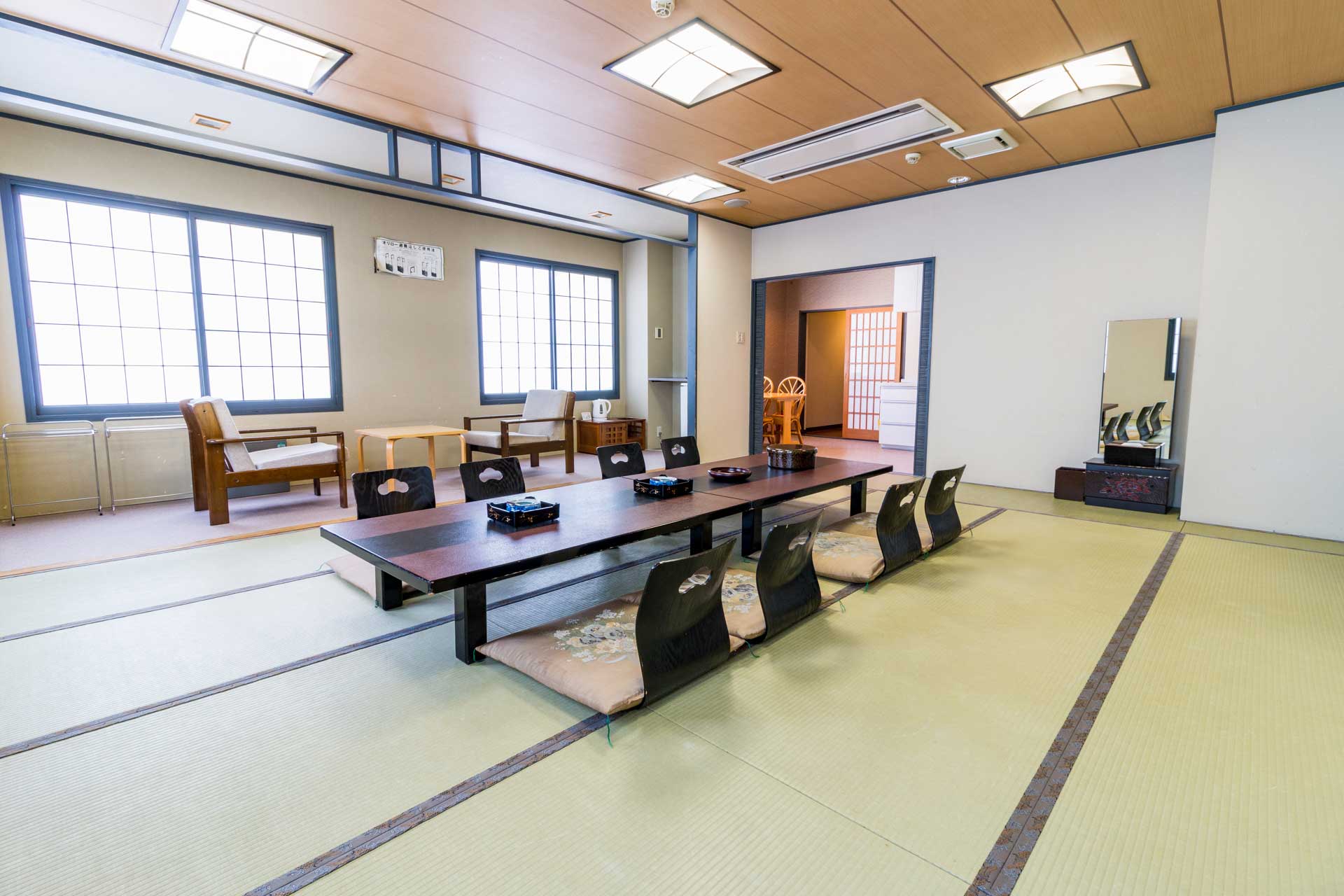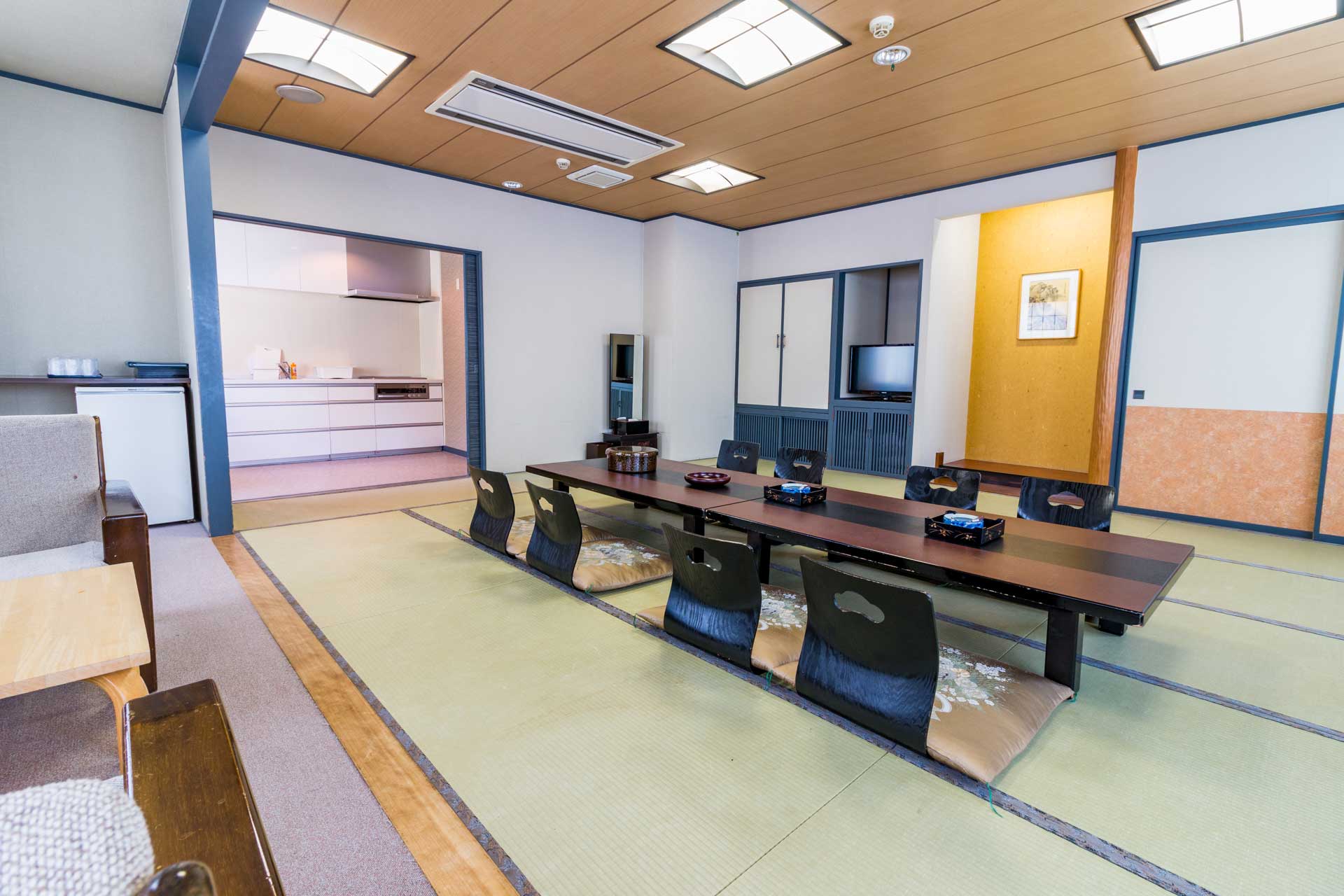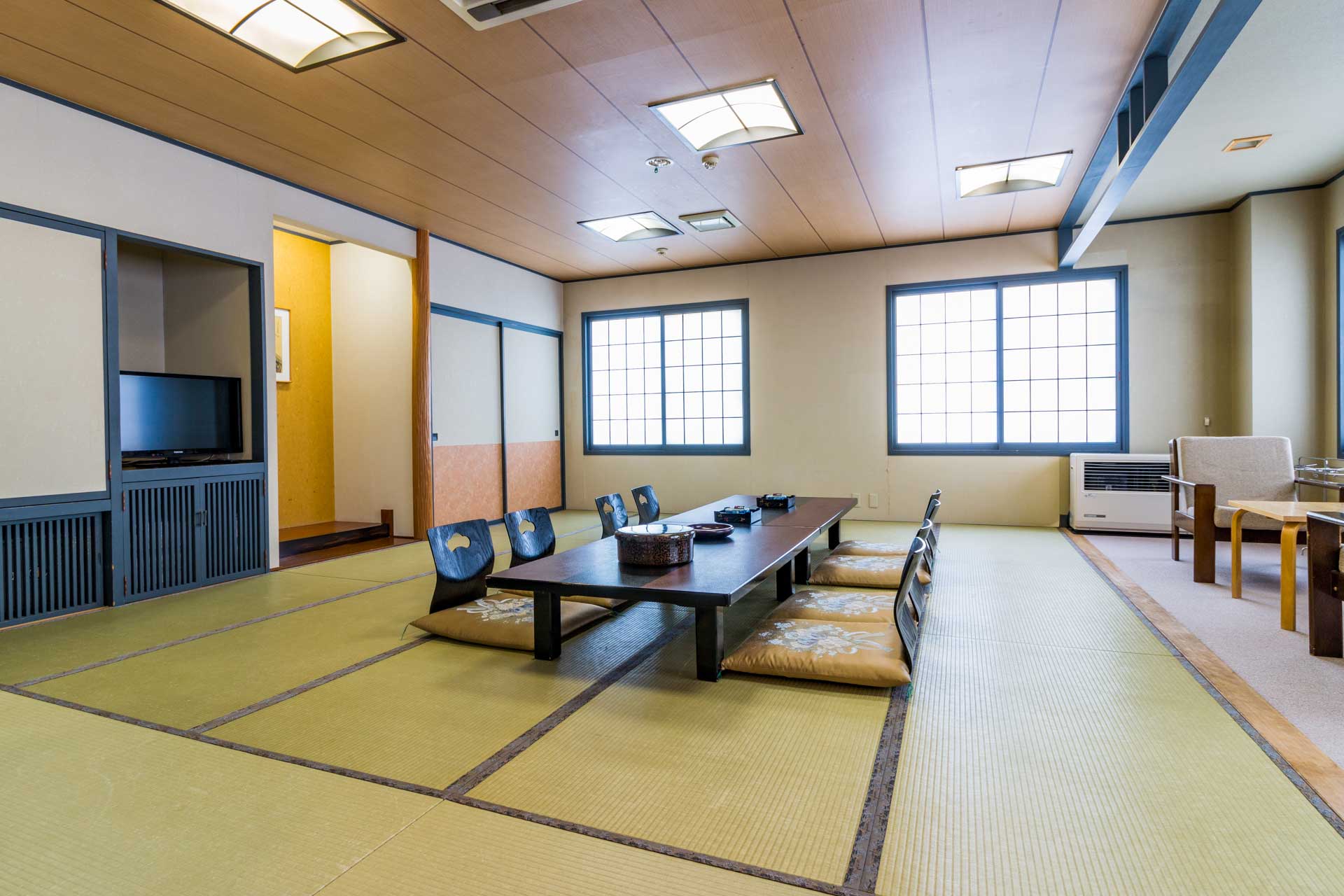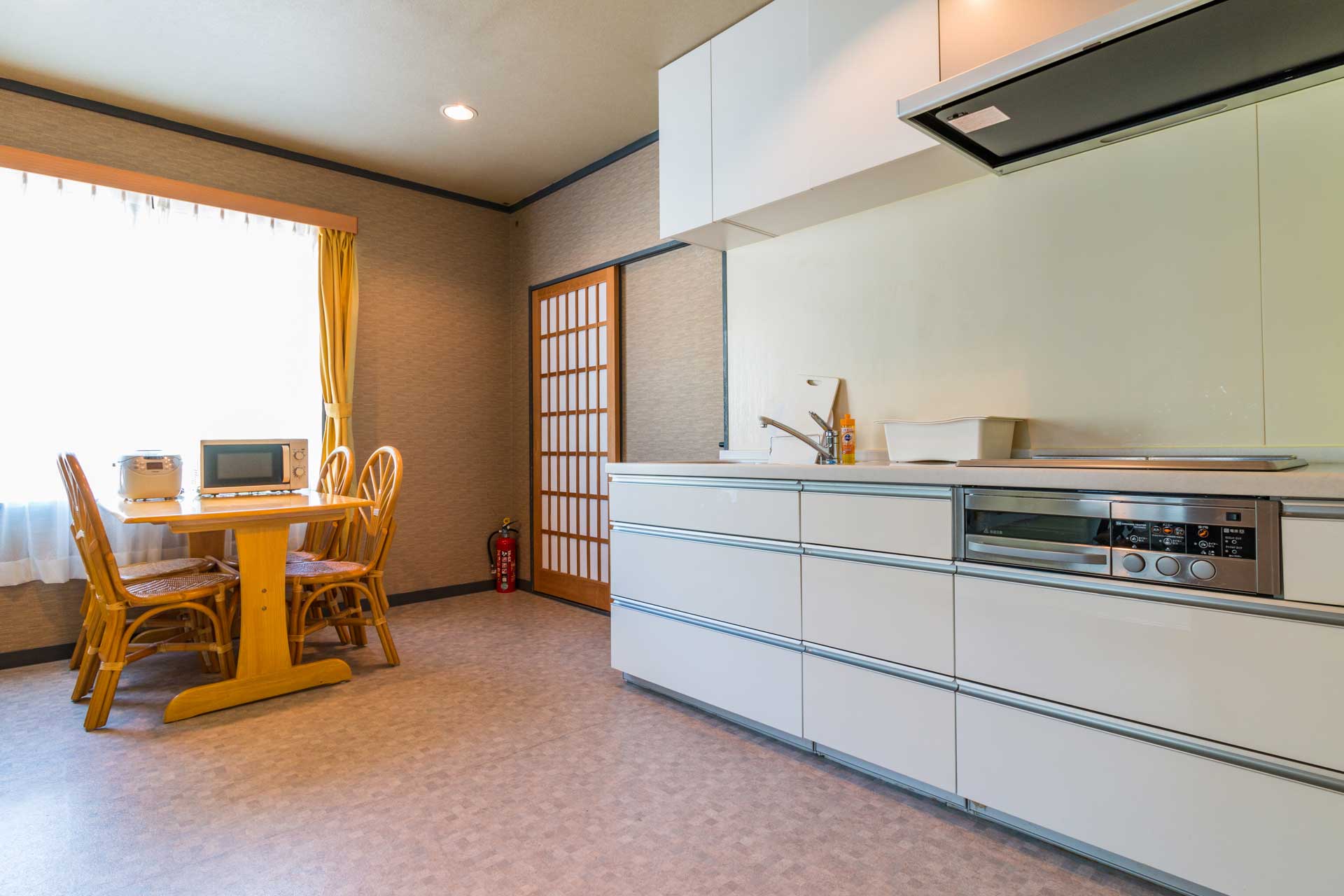 Convenient also for long-stay! A room with a kitchen.
In a spacious room of 17 tatami size + 4 tatami size verandah, a functional kitchen is attached.
Highly recommended for groups or families staying long term.
※For those wishing to stay for more than 2 weeks, please contact our hotel direct.
※The kitchen is equipped with kitchen utensils and dishes.
※Please note that you have to go up 12 flights of stairs to go to this room (no elevator).
■Size: 17 tatami size  ■Capacity: 10 people
Room layout   17 tatami size room + 4 tatami size verandah
Facilities    ・Simple Kitchen  ・Kitchen Utensils  ・Dishes  ・Toilet with bidet attachments  ・Hair Dryer  ・Down-filled Futons