Guestrooms with Outdoor Bath (Western-style Room)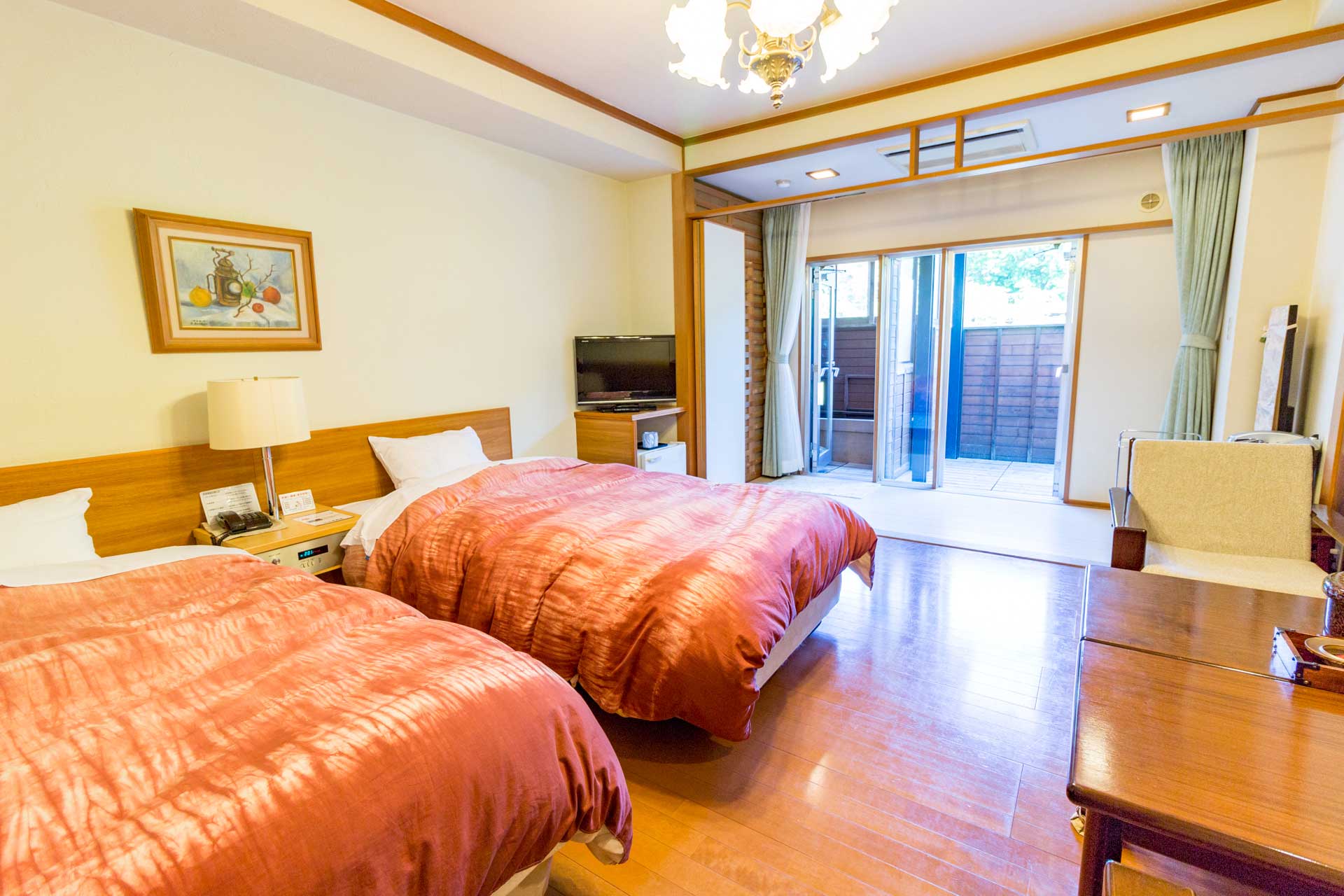 A western style room with an outdoor bath on the verandah.
An outdoor bath is on the verandah adjacent to the twin bedroom.
<Regarding the Outdoor Bath in Our Guestroom>
■The bath is of small size due to lack of available space.
(It can just fit 2 people)
■Please understand that the hot water is not hot spring.
■During winter period, shower cannot be used.
■Size: 10 tatami size  ■Capacity: 2 people
Facilities
・Outdoor Bath
・Toilet with bidet attachments
・Hair Dryer
・Down-filled Futons